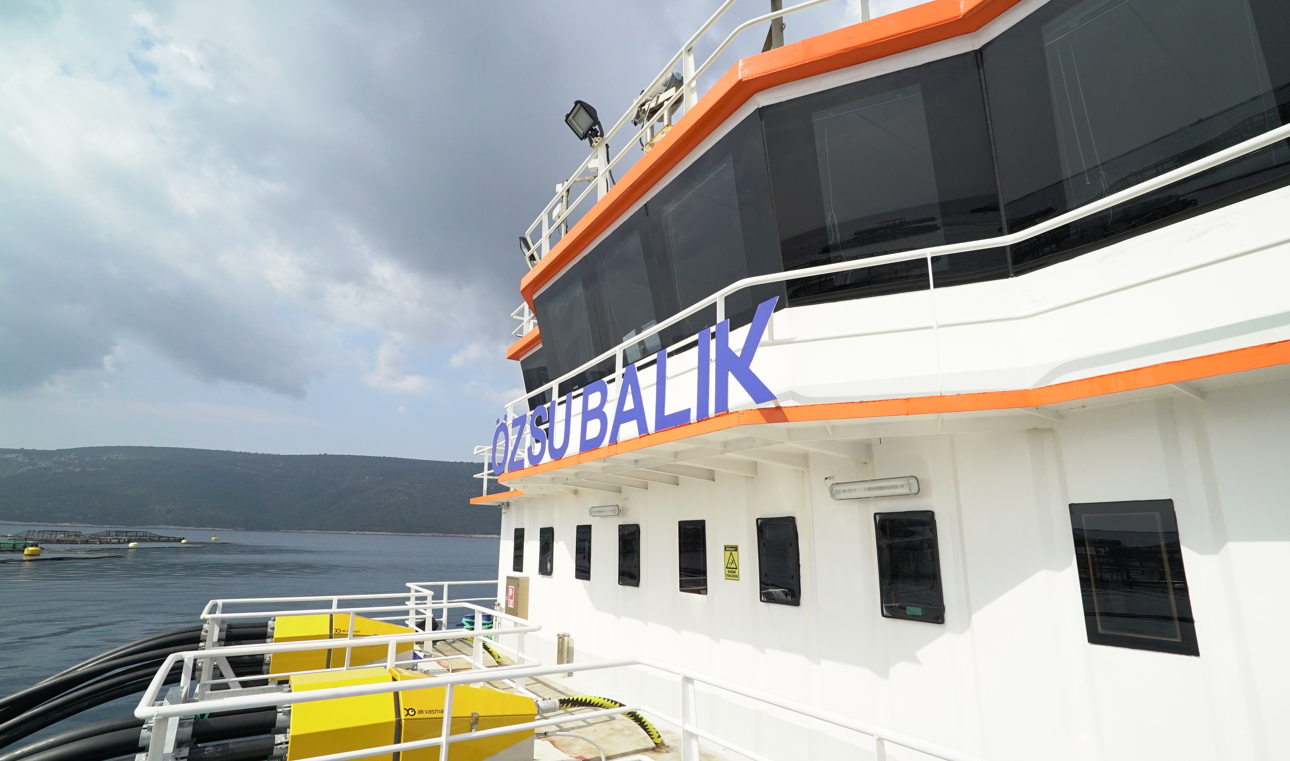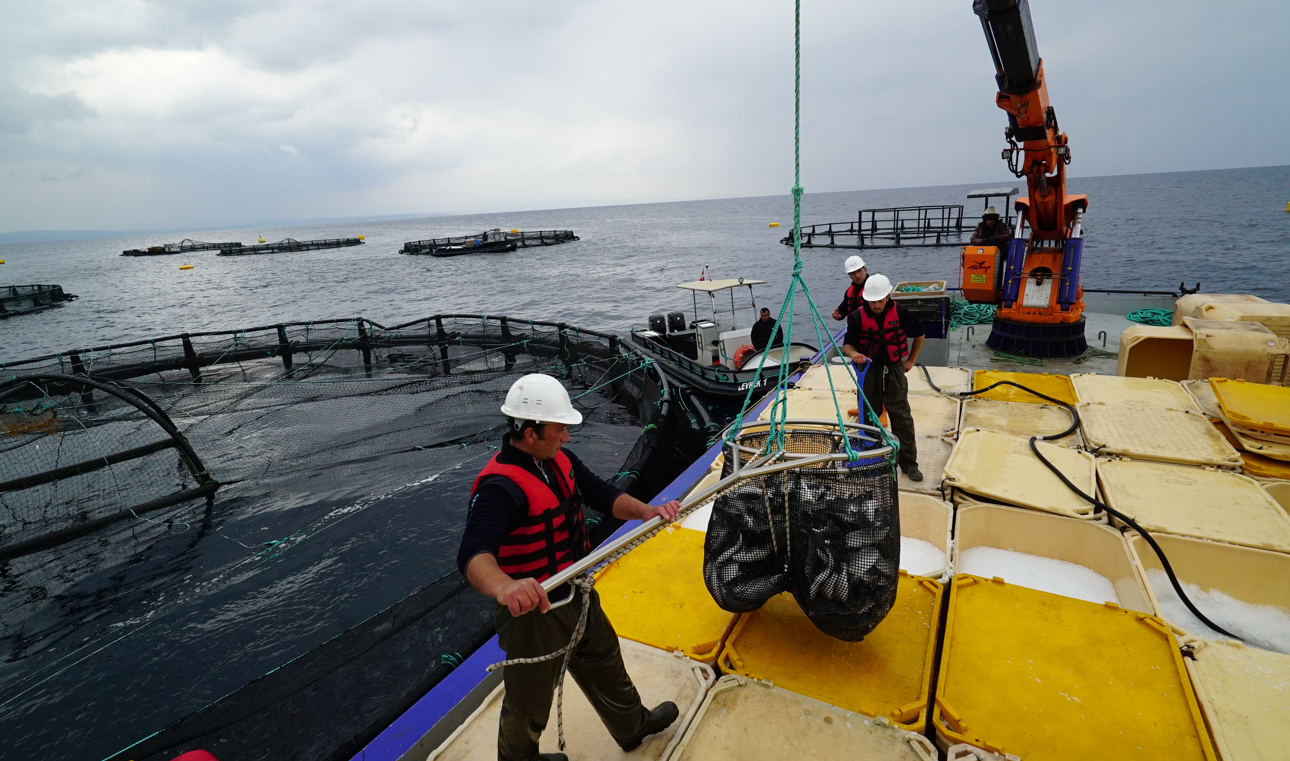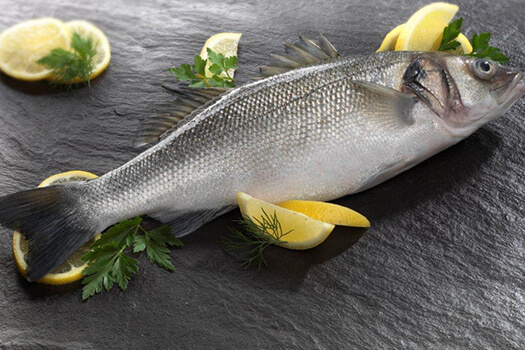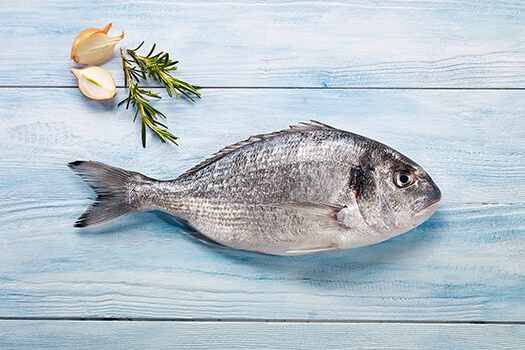 Welcome to OzsuFish
---
Ozsu Fish is a seabass and seabream aquaculture company, encompassing our own juvenile hatchery facility producing 50 million juveniles per annum, 148 cages in the Aegaen Sea, a state of the art packaging facility and distribution centre. Ozsu Fish was established in 1995 and is growing from strength to strength all of the time. The company emphasises on employing the highest quality human resources, with experience in the aquaculture sector and the fields of administration and finance. The annual farming production capacity of Sea Bream and Sea Bass is 5500-6000 tonne with the target production level for 2020 standing at 10000 tonne
Currently 60% of our annual production is consumed in Turkey, where our brand is considered to be the preferred brand amongst on the domestic market. The remaining 40% of production is exported to Europe, USA, Canada & Russia, with plans for further export trade in the near future.
Ozsu Fish is an Environmentally friendly aquaculture company who applies and is certified by ISO 14000 in its management of our environmental strategy system. In addition to this, we are certified by ISO 9001 and adhere to the principle of this standard in our customer focus, management approach and emphasis on continual improvement.
Core Values
---
During the process of the growth of fish we focus on using the best quality feed as part of our ongoing commitment to producing the best possible eating fish, the great look and the taste.
One of the most important value for us is trust. With this trust we provide to our customers, we are continuing to grow and develop in fishing industry.
Excess number of employees, fast packaging and specially designed trucks brings us quickness in transportation and export.
The hygiene,cleanness and health of our fish is strictly important for us.Healthy juvenile fishes guarantee healthy fishes for our customers.The juvenile fishes are one by one implanted as soon as they reach the basis weight.